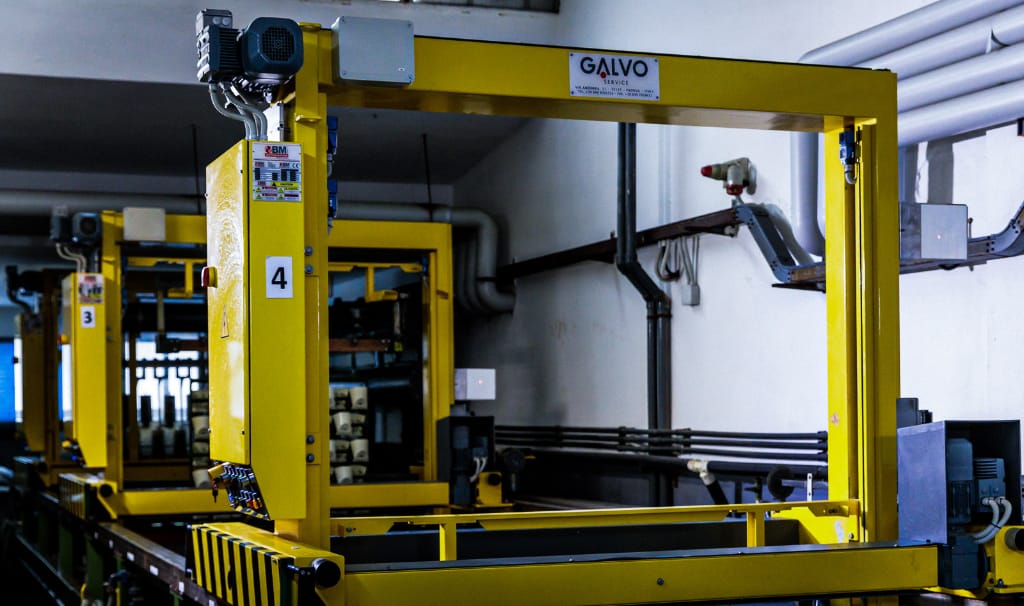 an advanced galvanic process
The finishes on our dispensers are obtained via a state-of-the-art eco-sustainable electroplating process.
The construction of specific frames to hold the pieces has allowed for a simpler process and an outstanding result.
The pieces are treated on two lines: a chemical pretreatment line and an electrolytic line where copper-nickel-chromium is deposited through immersion in adjacent tanks.
Once the chrome plating process is complete, samples of the products are subjected to the following tests:
Thickness test
Thermal shock resistance test
Cross-cut test
Salt spray test