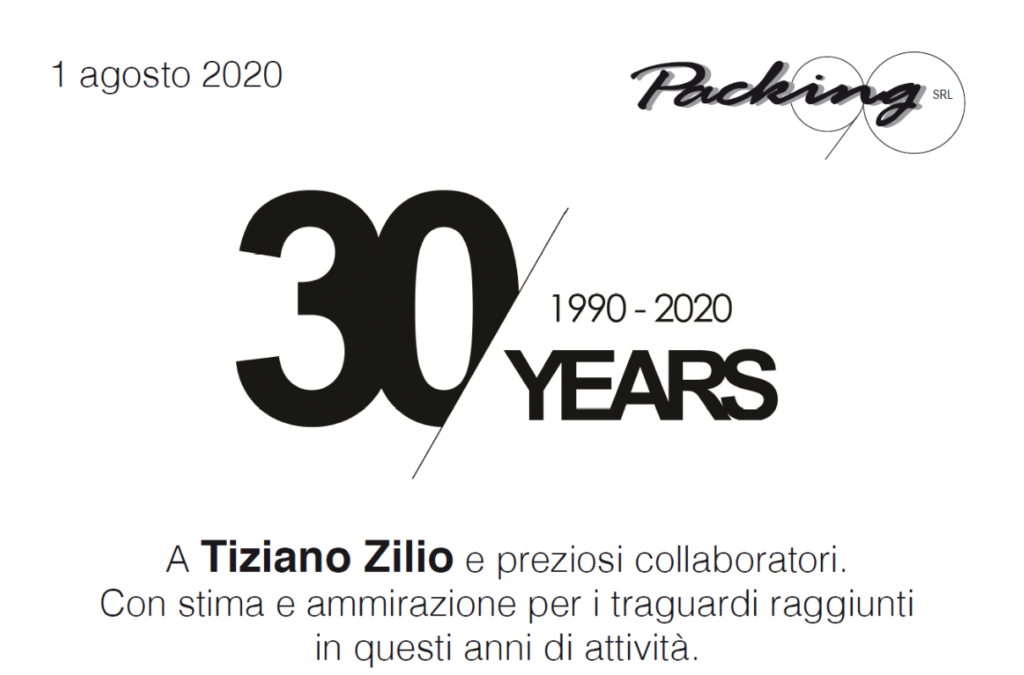 On 10 October 2020, Packing90 celebrates 30 years of activity together with collaborators and families.
A significant milestone for the founder Tiziano Zilio who in these thirty years has dedicated himself to the continuous improvement of his products.
The company was founded in 1990, producing and marketing its first product: Hygienic Bag ® dispenser, a dispenser of sanitary bags.
In the following 2000s, to expand the range of products offered, Packing90 begins to produce and market tissue dispensers: Cosmetic Box and Cosmetic Cube.
"In recent years, the growth of Packing90 has been constant and continuous, today we can boast customers in more than 40 countries around the world, and among these some multinationals in the Cleaning sector, a great satisfaction!"
These are the words of Tiziano Zilio.
On this occasion, special recognition also goes to Export Manager Isabelle Albertini, who created and developed the foreign market with her 24 years of activity in the company.