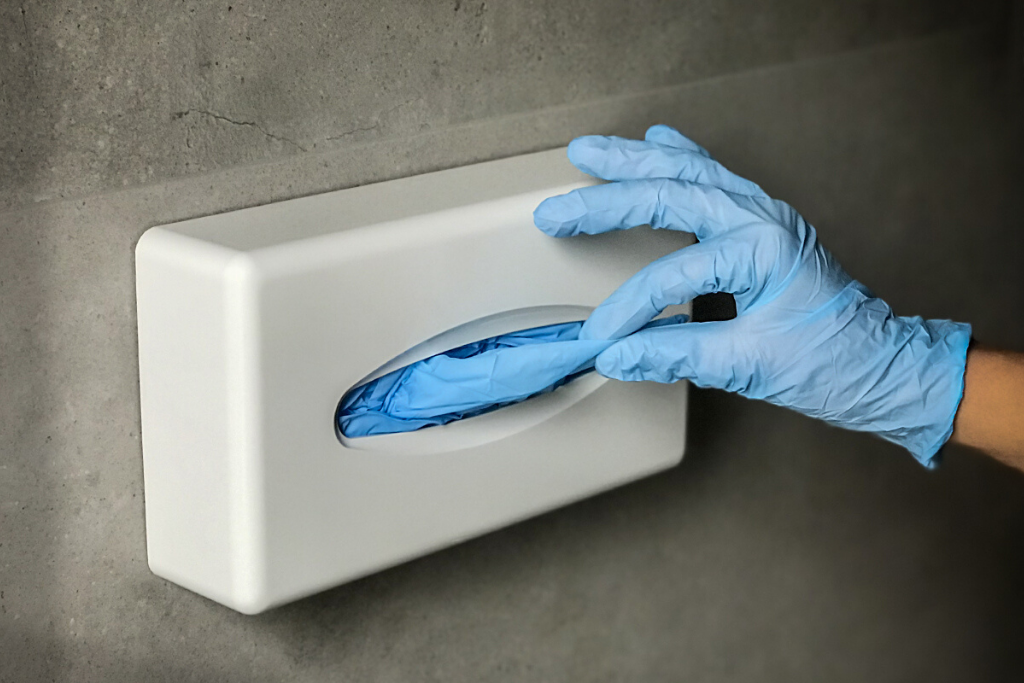 Today it is essential to make personal protective equipment (PPE) such as disposable gloves, masks and disinfectant wipes available in public places like restaurants, businesses and offices.
For this reason we are offering the COSMETIC BOX dispenser "reconverted" to contain PPE.
What is it?
It is a container in high-quality ABS plastic with different finishes and thus adaptable to any setting. Equipped with a clip-on cover, it can be placed on a counter or attached to a wall with double-sided adhesive or screws (supplied) to save valuable space.
Why use this product?
The dispenser allows individuals to help themselves to protective items (e.g., disposable gloves) without needing to interact with anyone else.
Because the dispenser is plastic, it can be easily sanitized with disinfectant spray, unlike the cardboard boxes in which these products are usually supplied.
Finishes and quantities
The available finishes are white, chrome and satin black, and the dispenser can be customized with logos.
The product is sold in boxes of 20.
For information, quotes and delivery times, contact us at:
info@packing90.com